Seattle Focusing Institute's Graduates
Below you will find various professionals who have gone through various levels of Jeffrey Morrison's Focusing Oriented Therapy and Complex Trauma Program. Graduates have been through the full two-year program. Certified Focusing Professionals are certified to teach and adapt this modality to their scope. Coordinators are certified to certify other professionals.
Randi Love, MA, LMHC
Certified Focusing-Oriented Therapist
Certifying Focusing Coordinator-in-Training
Teacher, Seattle Focusing Institute
Randi is a Focusing-Oriented Psychotherapist who co-teaches with Jeffrey Morrison at the Seattle Focusing Institute. She maintains a teletherapy practice that incorporates ZOOM and/or FaceTime. Randi specializes in using Focusing to unravel the many confusing issues that can arise when one experiences complex trauma. Her practice is influenced by continued training with the Embodied Life School which includes a three-pronged approach emphasizing Focusing, Zen Meditation, and Feldenkrais. More about Randi at randilovecounseling.com.

Karen DeHart, BFA, M.AmSAT
Certified Focusing Trainer
Focusing Coordinator-in-Training
Assistant Teacher, Seattle Focusing Institute
Karen is a certified Focusing professional and teacher with the Seattle Focusing Institute. She is a Focusing Coordinator in Training, teaching and developing her own training program that weaves together Focusing and the Enneagram.
A certified Alexander Technique teacher practicing in Troy and Dayton, Ohio, Karen also has extensive training in Craniosacral therapy and is a certified Enneagram professional. She works with private clients using gentle touch, verbal direction, and simple movement to unwind physical, mental, and spiritual tension. More about Karen at www.karendehart.com
Dawn Flynn, ND, EAMP
Certified Focusing Trainer
Focusing Coordinator-in-Training
Assistant Teacher, Seattle Focusing Institute
Dawn is a Naturopathic Physician, Acupuncturist, and Certified Focusing Teacher practicing in Renton, Washington. She enjoys teaching Focusing to health care practitioners and helps individuals experience the interconnection of their physical, mental and emotional aspects for long lasting health and transformation. More about Dawn at www.wholebody-holistic.com
Mateja Vrhunc Tomazin, Ph.D., LCFT
Certified Focusing-Oriented Therapist
Certifying Focusing Coordinator
Assistant Teacher, Seattle Focusing Institute
Mateja is a Licensed Couple and Family Therapist and practicing Focusing-Oriented Psychotherapist. She is a Focusing Trainer and Coordinator in Training assisting in the SFI program while developing and teaching her own training program. Mateja integrates EMDR, Brainspotting and many years as a Yoga Teacher into her practice in Kranj, Slovenia. She works with adults, couples and children. More about Mateja at: www.krogterapije.si/kdo-sva/mateja-vrhunc-tomazin/
Victoria Mantzoros, BS
Board Certified Health Coach
Certified Focusing-Oriented Trainer
Focusing-Oriented Coordinator in Training
Victoria specializes in helping women learn to love themselves with and without clothes on. She has worked in the health and fitness field for the last 11 years and is passionate about helping people create loving relationships with their bodies, create lasting sustainable health shifts, and connect to their most vibrant lives. Her latest endeavor is helping coaches and healers learn Focusing and how to incorporate it into their practices through workshops, courses, and one-on-one coaching. She lives in Seattle with her cat Furgeson. Learn more about Victoria here
Leslie Savage, MS, LMHC
Certified Focusing-Oriented Therapist
Medical/Marriage & Family Therapist
I take an integrated psycho-spiritual approach with Focusing that incorporates Internal Family Systems, Sensorimotor, Compassion Focused Therapy, and Contemplation to access the innate wisdom of the body-mind-spirit to heal from the inside out. I offer individual, couple, and family sessions, both in-person and via telehealth in Bellevue, WA. If you face family-of-origin attachment issues, trauma, betrayal, depression, anxiety, or chronic illness with pain, I can help. In addition, I offer preventive care services to promote well-being through guided Focusing sessions and a women's support group. More about Leslie at FocusingandSpirituality.com
Jessica Handcock, ND
Certified Focusing Trainer
Naturopathic Physician
My name is Jessica Hancock. I am a naturopathic physician practicing in Shoreline, Washington. I am deeply curious about how chronic stress affects our physical health. I utilize Focusing as a tool in my medical practice to help patients better understand their individual nervous system responses. Through focusing, patients can build trust in their inner wisdom, stay curious about changes that most support their health and wellbeing, and create life forward practices with an emphasis on thriving. I practice out of my office and also provide telehealth visits. More about Jessica at www.mapleleafnaturopathy.com
drhancock@mapleleafnaturopathy.com or call 206.546.6000
Prepare for a shift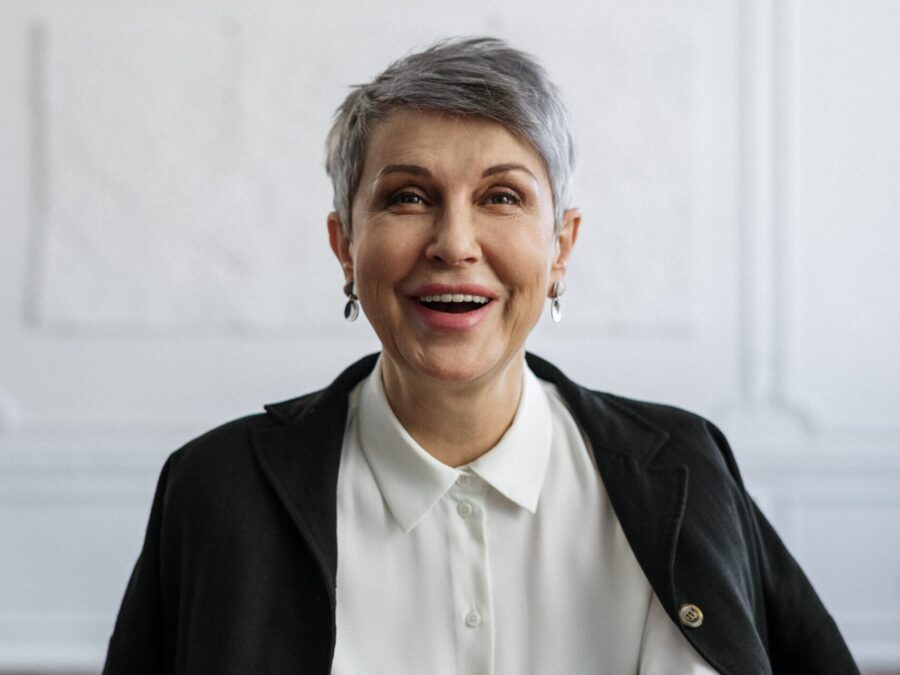 Our world is changing! Old patterns don't fit so well. It's easy to rebel against what no longer fits, but that leads to the polarization we see each day in the news. At SFI we believe that Focusing offers a way to think and express oneself freshly by creating new patterns of experiencing and relating. As a community we support each other's growing edge and professional development.
Jump in!